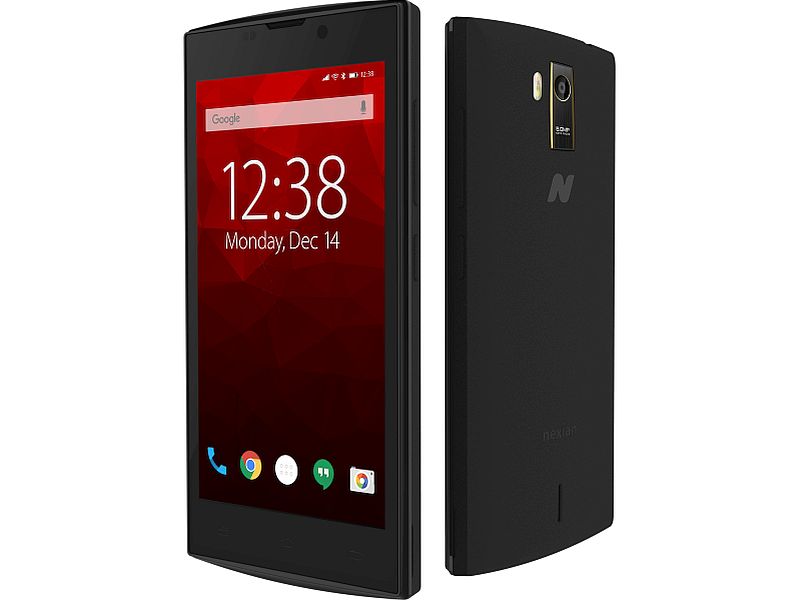 Every Mobile device manufacturer of the world know the potential of the Indian Market and what customer like. Every day there is new announcement regarding the smartphone by various company. Today Indonesian smartphone maker
, Nexian trying to make there spot in Indian Market with the launch of smartphone Nexian NV-45 exclusive on flipkart.
Nexian is Indonesian company which is acquired the spice company, Nexian share the 20 % of Smartphone market in Indonesia. Let us talk about the smartphone.
Smartphone is low budget phone having 4.5" dragontrail screen powering 1.2 GHz spreadtrum quad core processor with 1 GB of RAM and 8 GB of internal memory,expandable storage capacity is 32 GB, where 5.3 GB of memory available for user. In terms of camera it have 5 MP of main camera and 3.2 MP front camera. This dual sim phone running the android 4.4.2 (KitKat OS). This phone come with 1 year manufacturer warranty.
This phone is exclusively available on flipkart at the best lowest price Rs. 3,799. As compare to specs of various low budget phone like moto e, honor bee this phone has the low price and same specs. Only reason for not buying this phone is availability of service center, still it is first phone of the company so first check the nearby service center and then think on other factor.