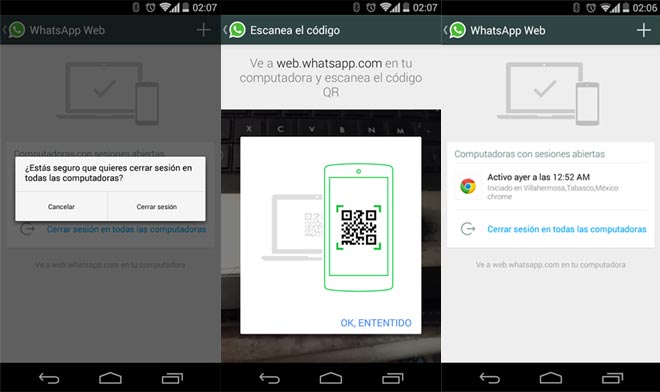 After getting the acquisition of whatsapp by the Facebook inc. they have developed many new features like Voice call, blue tick mark for notifying that message was read or not, end to end encryption to the messages
, providing Free of cost for user and many more.
Whatsapp provides service for $1 per year subscription for iPhone user and it is free for Android users for 1st year which will now be free till next statement by the Facebook inc.
Giving various new features to whatsapp by the Facebook inc. to the user there is another new feature is coming which is web client for browser chatting where we can chat through the website.
There was post related to it on Google+ but shortly after removed from there.
There is no more information related to it.
Even when the .apk file is de compressed there was a

whatsappweb

named file in it which came with the blue tick or the read update.
Whatsapp has nearly 600 million monthly active users till the August-2014, It is growing rapidly .
Stay tuned more tech news.
For any queries do ask in the comments section below, we would surely answer.
Please do tell us What's your thought on this rumoured web version of Whatsapp would you use it if launched.
For more tech news follow us on facebook, google & twitter.